Introduction 
Excel is a wonderful software application used in the entire world to store, organize and manipulate different types of data. It is used by both businesses and individuals. Excel comes with two extensions .xlsx and .xls. But sometimes, the excel file can get damaged, and all stored is lost, which is a huge loss for any organization. But today, in the era of technology, many alternative approaches are available that can be used to get back lost data. So, here we are also going to discuss the major reasons for the excel file being damaged, different methods to repair corrupted excel file and how Wondershare Repairit can be used to repair corrupted excel files.
click here – How can Recoverit help to recover lost video files?
Reasons for excel file being corrupted
Before repairing corrupted excel files, one should notice what the major reason this mishap has occurred is. So, we are going to discuss some common reasons for the excel file being corrupted.
Corrupted Storage: There are chances that the external storage where you have stored your excel file has been corrupted or damaged.
File mishandling: One of the major reasons for getting an excel file corrupted is that you mistreated the excel file like you had shut down your system when the file was in processing mode.
Malware attacks: The stored document can be infected with any malware attack, such as a virus that also damaged its vital components.
App related issues: Sometimes, your file opening software is corrupted, and it also damages your excel file.
Logical errors: Sometimes, there can be some issues with your excel metadata or any other component that also creates some logical issues.
Methods to repair corrupted excel file
After getting the reason for excel being corrupted, you must have to try following a suitable method according to the requirements to repair your excel file.
Use MS excel native repairing feature: Microsoft's built-in repairing solution can repair your excel file from any minor issue. For this purpose, users only have to launch MS excel. Then go to menu -> File -> Open feature. Now you can simply locate and select corrupted excel document saved on your system.
Delete all temporary excel files: Sometimes, temporarily stored files can also create conflict with your files that can damage files. This issue can easily be solved by removing all the temporary files on your system. For this go to navigate to users -> AppData -> Local -> Microsoft -> Office. From here, select tmp extension files and delete all files from your system. After that, reload your excel file.
Scan corrupted files with antivirus software: The excel files can be corrupted due to any infected software or malware. Therefore, corrupted files can be repaired by scanning with any security application. For this, just select the excel files, right-click, select and scan with any trustable antivirus software. Users can also use built-in Microsoft Defender, the built-in security application.
How to repair corrupted excel files with Wondershare Repairit?
First, download and install Wondershare Reapirit from its official website.
Launch repairit and add the files wanted to repair by clicking on the "Add" button. You can also choose multiple files by checking the checkbox against each file.
When you have added all desired files, click on the "repair" button to start the repairing process. The software will repair all selected files and deliver a list of excel files that have been repaired.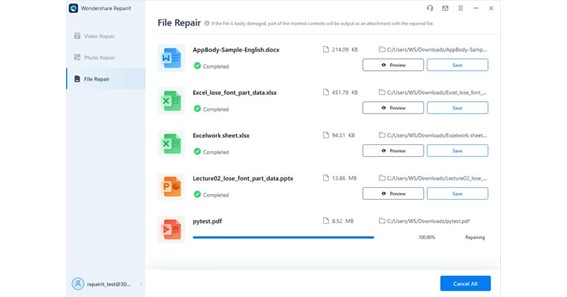 Using the preview feature, check all the corrupted files which are repaired with repairit. Then decide which file you want to save.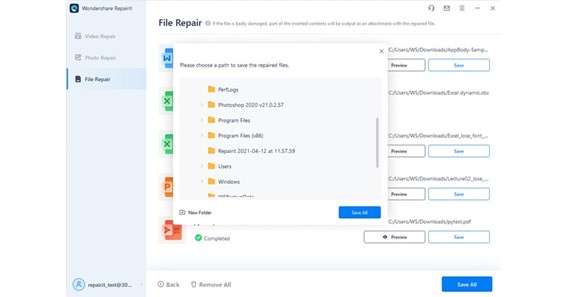 The following are the features that force any user to use repairit to repair their corrupted files.
Repairit can support a variety of documents such as DOCS, PPTX, PDF, PNG, JPG, XLSX, and many more.
The batch processing feature allows using different types of files simultaneously.
If you have added a file by mistake, you can remove it or trash it.
The applications will inform you if you upload any incompatible format.
The application will also display progress details of repaired files that are scanned or waiting to be repaired.
click here – What Everyone Should Know About Bone Health
Conclusion
If you are using the right software, you can repair the .xls file without any hassle. The most perfect and suitable way is to use file repair tools such as Repairit data recovery software. However, there are also some preventive measures that are suggested to avoid any instances of excel file corruption. For example, creating recovery files frequently, saving backups for excel files, regular monitoring of hard drives, and continuously updating antivirus software can keep all your excel files safe and secure from corruption. However, suppose your files get corrupted due to any reason. In that case, these files can be recovered using some conventional methods that can be beneficial for all users to always be protected from being damaged by files.